Bettinardi vs Scotty Cameron – A Comparison
There's hardly any club in a golfer's bag that players are more attached to than a putter.
Most golfers deeply care about their putters and put a lot of thought into the shape, design, and, ultimately, the brand of the putter they are going to use.
The choice will mostly depend on the type of stroke a certain play has. In most cases, the putter a player feels the most confident and comfortable with is the right one.
Finding a putter that suits you can easily help you hole one or two extra putts per round which can significantly improve your score.
However, with all the options available, picking the best putter for your style is not always easy.
Below, I'll look into two brands that are among the most iconic and most popular, and compare Bettinardi vs Scotty Cameron to what each of them can bring to your game.
Bettinardi Putters Overview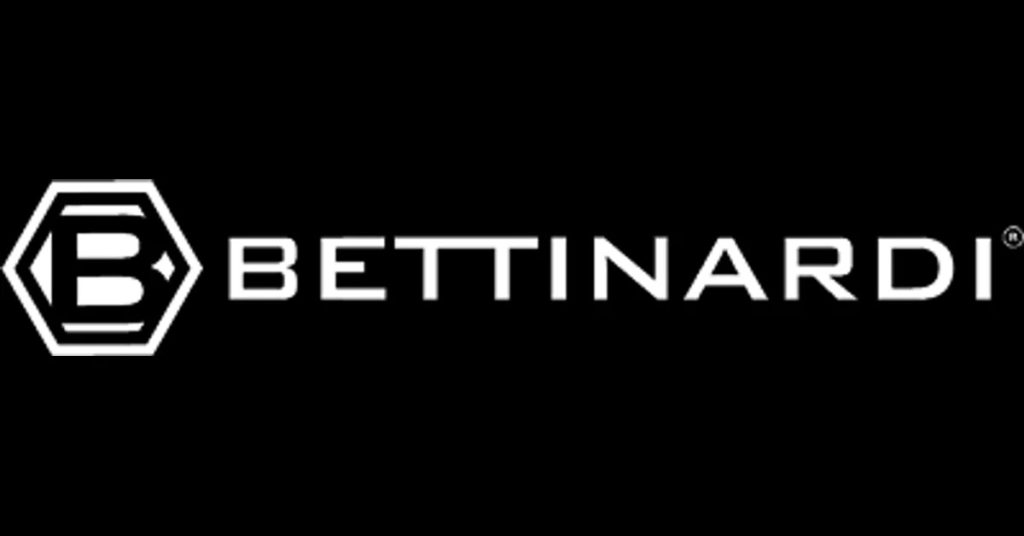 Bettinardi History
Founded in 1998 and headquartered in Tinley Park, Illinois, Bettinardi Golf has for years been known as the company delivering some of the highest-quality putters on the market.
The founder and the president of the company, Bob Bettinardi is often considered the godfather of CNC milled putters.
Back in the early '90s, when putters were manufactured by milling the head and the neck of the putter separately and then wielding them together,
Bettinardi revolutionized the industry by creating the first milled putter made out of a solid block of steel.
For a while, Bettinardi produced milled putters for established industry brands, such as Scotty Cameron and Titleist before creating his own brand in 1998.
The first putters that came out of the new company featured a unique Honeycomb milling pattern.
Bettinardi used to create a perfectly flat clubhead face and were an immediate success with several wins on the tour.
Bettinardi Today
To this day, Bettinardi is still one of the leaders in the industry. They're renowned for their precision-milled putters exclusively produced in the United States.
The Bettinardi brand has become a guarantee for high-quality craftsmanship no matter the model,
Each putter that comes out of their manufacturing plant is durable, consistent, and beautifully designed.
The Bettinardi putters feature different head weights and shapes, making sure that every player, from beginners to pros, can find one that perfectly suits them.
As one of the rare family-owned businesses in the field, Bettinardi puts special attention into producing every single putter.
Using a CNC milling machine and other machine tools, each putter is crafted from a single block of stainless steel or soft carbon steel.
This means that their club head faces don't have any inserts, providing perfect audible feedback and an impeccable feel on each putt.
Scotty Cameron Putters Overview

Scotty Cameron History
The story of Scotty Cameron putters begins way back in the 1960s when Scotty Cameron the man behind the brand first started to tinker with the golf putter along with his father in their home garage.
As years went by, Scotty's passion for creating a perfect putter only grew stronger, and in the 80s and early 90s, he was already designing putters for big golf companies such as Mizuno, Maxfli, Founders Golf, and Cleveland Classics.
The year 1998 marked the turning point for the company, as Scotty created the first custom putter used to win the Masters.
Already recognized as one of the most talented putters designers, Scotty Cameron partnered up with Titleist, which resulted in the first Scotty Cameron Putter Studio, located in San Diego's North County,
The studio hosted some of the world's best players who came to Cameron to analyze their putting strokes and customize their putters.
Scotty Cameron Today
Today, Scotty Cameron has firmly established itself as one of the premium manufacturers of milled putters.
Their putters are often used by some of the top players in the game and are praised both for their performance and beauty.
The studio often works with those players to gather information on how they approach putting and use those insights to create new designs, explore materials, and implement cutting-edge technology to deliver the best putters possible.
The collection of putters made by Scotty Cameron includes both blade and mallet clubheads, each carefully crafted and milled to create an excellent feel and sound on the impact.
The innovative sole core technology allows designers constantly improve their putters in terms of precision, stability, and forgiveness of mishits.
The current range of Scotty Cameron putters has something for everyone, with different models for different styles of play and the option to fully customize your putter.
Bettinardi vs Scotty Cameron – What's The Difference?
Both Bettinardi and Scotty Cameron belong to the very top manufacturers of premium milled putters, both in the US and the world.
While the latter is perhaps more of a household name thanks to its marketing strategy and celebrity endorsements, Bettinardi also has plenty of admirers among the world's golf players.
The two companies, as well as their products, share a lot of similarities, which is understandable considering Bob Bettinardi spent working at Scotty Cameron.
The putters coming from each of these companies are meticulously crafted and precision-milled from premium stainless steel and other high-end materials, meaning that they're all well-balanced with a very responsive feel.
However, when choosing between the two, you'll be more interested in their differences, so, here is a short overview of what sets the two companies apart.
Forgiveness
One of the most important factors that make a good putter is forgiveness of mishits.
While putters from both companies do well to lessen the turning and swing effect, the Bettinardi putters seem to allow a bit more room for mistakes in this area.
They generally have a better balance which contributes to the higher MOI (moment of inertia), meaning that these putters will have more forgiveness on off-center hits.
Feel
On the other hand, Scotty Cameron putters seem to have a more responsive feel and better feedback, especially their classic-style blade putters.
This is achieved through great attention to detail and expertly weighted club head.
They may not have as high MOI as some of the Bettinardi putters, but they're great with arc-style swings and provide great swing command and stability.
In general, Bettinardi putters will provide a softer feel on impact, while you should go with Scotty Cameron if you prefer a harder feel.
Neither of these is necessarily good or bad but will depend on your style of play and experience.
Harder-feel putters are generally harder to control, and therefore better for more experienced golfers.
Design
Both Scotty Cameron and Bettinardi offer a wide range of different styles of putters, but Scotty Cameron has an edge here.
Bettinardi is more focused on blade-style putters, while Scotty Cameron's line is more diverse and includes a huge variety of both blade and mallet putters.
However, Bettinardi delivers more innovative designs, including their patented Feel Impact Technology (F.I.T.), Super-Fly, and the Micro-Honeycomb club faces technologies and is often seen as industry revolutionaries.
When comparing the looks of putters from each of these companies, Bettinardi is also regarded as more stylish, but this will mostly come down to personal preference.
Pricing
If you're facing Bettinardi vs Scotty Cameron dilemma, the price will certainly play a big role in your decision.
The putters from each of these companies belong to the premium tier of products, so whichever you choose, you can expect your budget to be hit pretty hard.
While both of these manufacturers offer different models of putters at different prices, in general,
Scotty Cameron is slightly more expensive, especially when it comes to the latest putters to come to the market.
On the other hand, while they do have some rather expensive putters, the majority of Bettinardi products are cheaper than their Scotty Cameron Counterparts.
Bettinardi vs Scotty Cameron – Which One is Better?
Choosing the better putter company between Bettinardi and Scotty Cameron is no easy task.
Both studios offer fantastic putters that are at the very top of the industry offer and you can hardly go wrong with either of them.
Still, each of the two has its advantages and downsides that may be more or less significant depending on your playing style.
You should go for Bettinardi if you're looking for a more convenient and comfortable golfing experience, especially if you're still not that confident in your abilities.
Plus, Bettinardi putters will probably go easier on your budget.
Scotty Cameron's putter may be a bit more difficult to handle but can offer better performance, precision, and consistency to accomplished players.
Of course, the premium performance also comes with a premium price.
Conclusion
No matter which option you choose, remember that premium golf putters are only as good as their users.
So, while a top-of-the-line putter will help your game, practice and technique improvement are still the key to successful putting.
That being said, both Bettinardi and Scotty Cameron are great options but before choosing one, you should carefully examine the style and the level you're playing at.
More than any other type of club, a putter is a matter of a personal choice, What works for one player, may not work for the other.
So, if you have an opportunity, it's best to try out different types of putters, so you can see which one best suits your game.