About John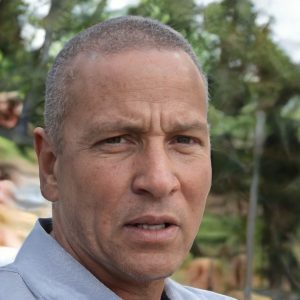 Hi there,
My name is John and I'm more than proud to welcome you to my golfing site.
At 58 years old, after decades of playing golf and participating in numerous tournaments and events, I've decided to share my experience and expertise with fellow golf enthusiasts and create a site that should serve as a unique resource for all things golf.
My love for golf goes beyond the sport itself. I deeply enjoy spending a day out on the course, the camaraderie that comes with it, and chatting and joking with my friends as we play.
I can safely say that most of my long-lasting friendships have started on the links.
Even when I am playing solo, I'm enthralled by the peacefulness that can only be found on the golf course, and enjoy soaking in the sights and sounds while working on my game. Also, I very much enjoy helping others find joy in this wonderful game and improve their game.
About Mike Adams Golf
With so much experience under my belt, I feel that I have much to offer to my fellow golfers and this site helps me do just that. Among other things, I'll share plenty of tips and tricks to help both newbies and more experienced players improve their technique and strategy.
Besides tips and guides, the site also features product reviews for equipment, information on golf nutrition and fitness, travel recommendations for golf enthusiasts, and anything else related to the game we all love.
More than anything else, I want this site to be a community of golfers who can learn from each other, have some fun talking golf, and share their own experiences.
Contact
I invite you to read the site, provide feedback, and share your own golfing experiences. You can just email me at [email protected].
No matter if you're just making your first steps in the world of golf or have been playing for years, I hope you will find something on the site that will help you take your game to the next level and enjoy it even more.
Thank you for visiting my site and hope to see you on the links soon!